We are going to present a new functionality that will give a lot of flexibility at sending customized information for each service by e-mail and SMS. From now on, in the service editing page you will be able to introduce a presonalized text. This way, when a client books a service, this information will appear in the notification he will be sent.
This new functionality of the booking application Bookitit allows to introduce a customized text related to the service, so the client will receive it once he or she has made the appointment.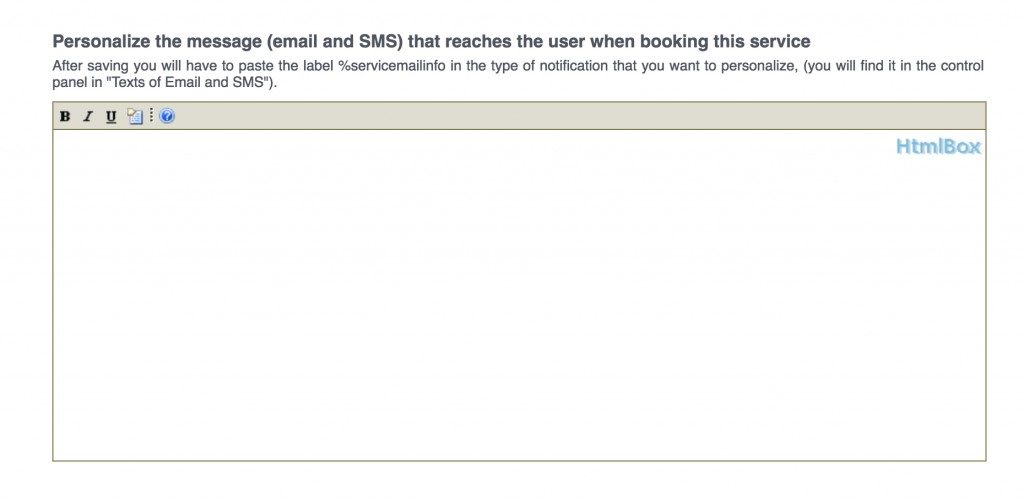 To do this you only will have to write the text in the new section of message customization. As in the section of e-amil text personalitation, you will be able to include HTML to introduce links and lay out the content as you want.
To make it more descriptive, let's see this example: A consulate offers different proceedings (services), but each of them requires the user to fill some forms. So, to let the person know this, it would be necessary to edit the service for example "Visa"-, and to add the instructions to this service.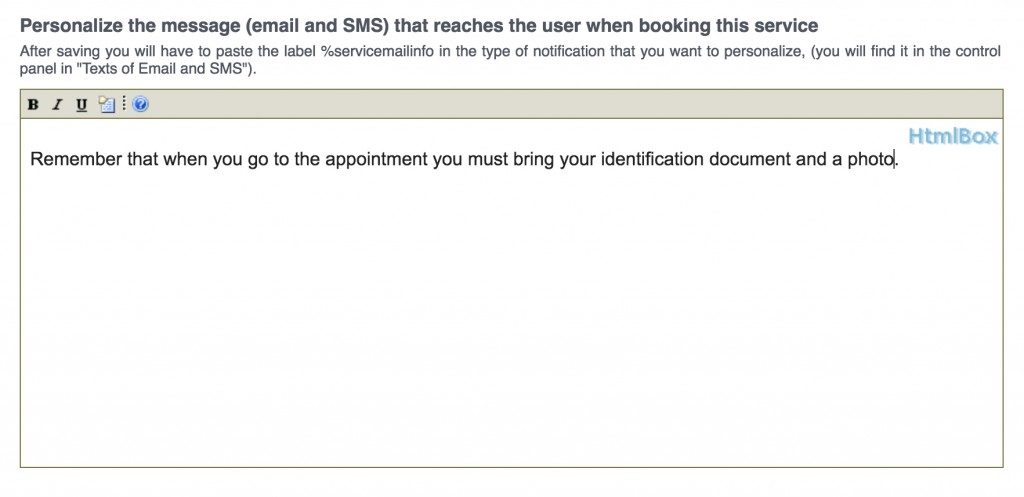 Once the customized content for the service is made, it will be necessary to introduce the tag %servicemailinfo to the mail or mails in which you want this information to appear when the service is going to be booked. This will have to be done from the dashboard section Email and SMS texts. Here, you will customize de text which will be sent by e-mail or SMS to the user when he or she is going to do an online appointment.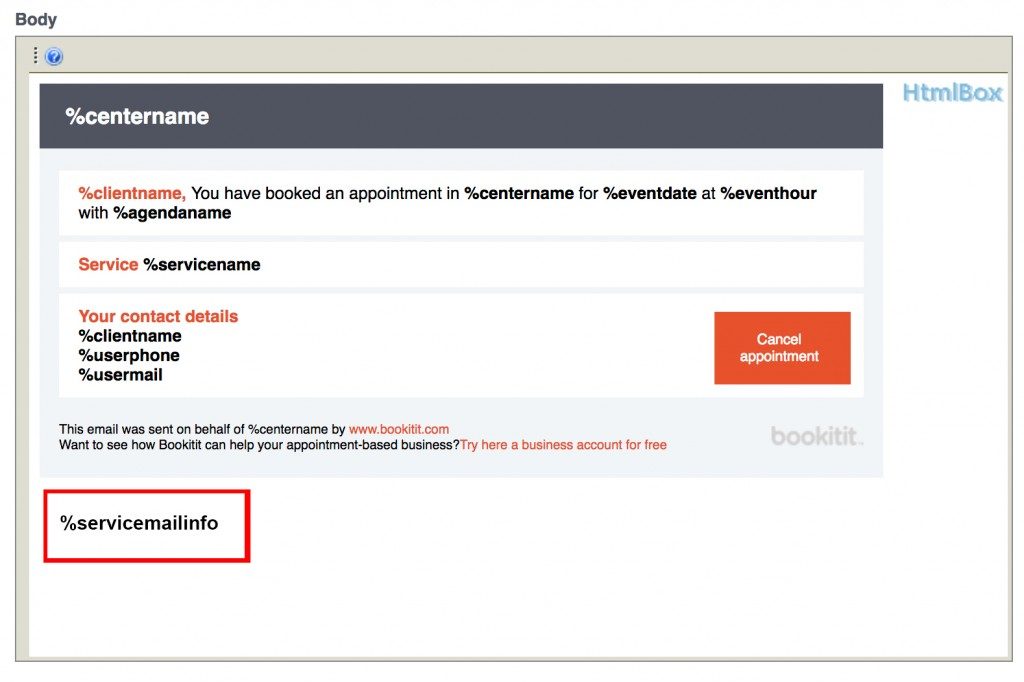 The tag %servicemailinfo will be replaced by the text we have included in the service. So, the e-mail or SMS to the user is going to be like this:




To sharpen much more the customization, each service can include the total of the e-mail or SMS content it is going to be sent. This means that the content of the mail pattern would only be the tag %servicemailinfo.




In each service you would include the e-mail content it is going to be sent.




The online booking application Bookitit offers to any business the possibility to their clients to make online appointments with any of their services through the website of the company or even through the Facebook page or Instagram profile. The client only has to choose one of the offered services, the calendar (worker, room, track, …) and the day and the hour among the different possibilities according to the availability that the centre offers.