Bookitit is the online booking system that allows clinics, hospitals, medical centres or health centres to manage the appointments with their patients with the different doctor's calendars.
Each doctor can have an independent calendar with its own appointment schedule, its e-mail or SMS notifications, its own services, its vacations, bank holidays… everything individual.
The online booking software offers health professionals the possibility to their patients to book their appointments easily and quickly through the clinic website or through its Facebook page or Instagram profile, in which will be included the booking link.
Users will be able to make online appointments, but also the professionals will be able to introduce in the software's calendar the appointments of patients who assist personally to the clinic or make the appointment by phone. Everything will be synchronized, so the appointments wont be overlapped.
Furthermore, the booking application Bookitit has an e-mail and SMS notification system for the users who make the appointments and for the professionals. This way, the health professionals will receive this notification once the user has made the appointment, has modified the day or hour, when the appointment has been introduced in the calendar and when the appointment has been canceled. The same way, the user will receive a notification as a reminder some time before the appointment, witch can be configured, with the aim to reduce absenteeism.
Once the online booking widget is introduced in our centre's website or in our Facebook page or Instagram profile, the patient will be able to make an appointment following some simple steps:
1. The patient will select one of the offered services or treatments.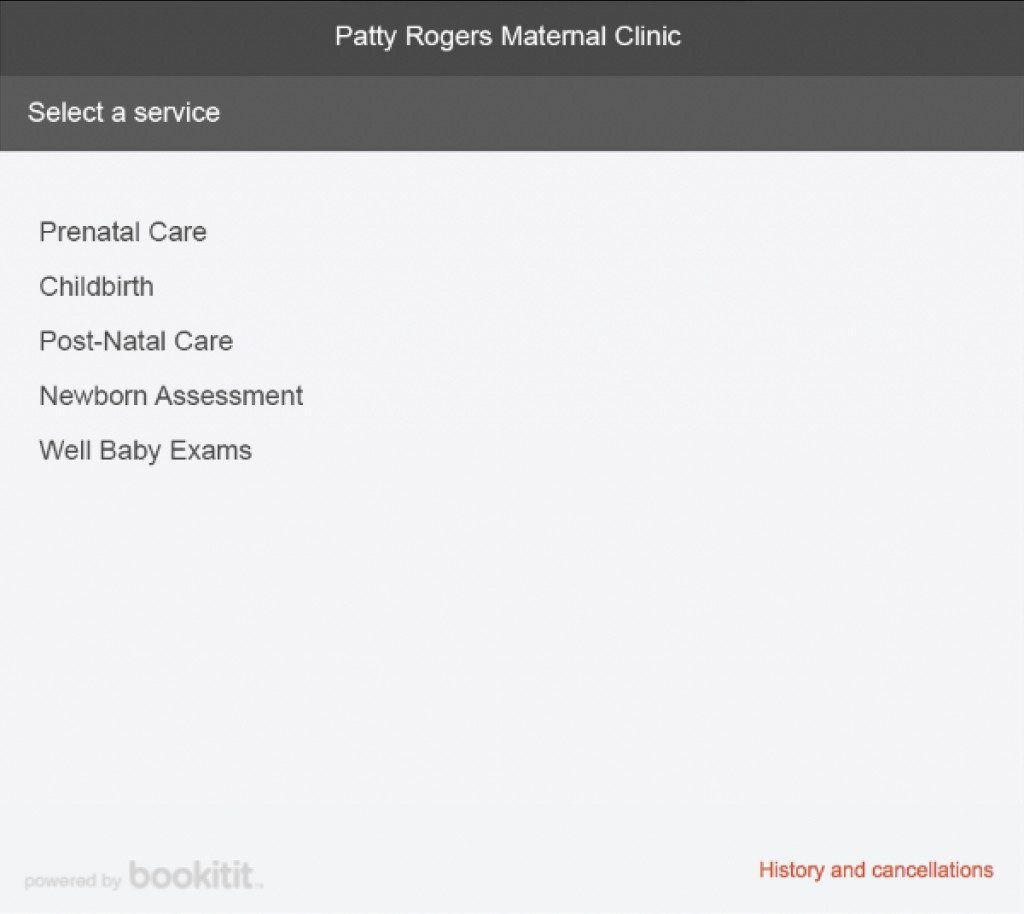 2. If this service or treatment is offered by several doctors, the patient will be able to choose who is going to serve him or her. If the service is offerd only by one doctor, the application will automatically skip this step.
There is also the possibility to configure an option which offers the first calendar with available time among the different doctors which offer this service.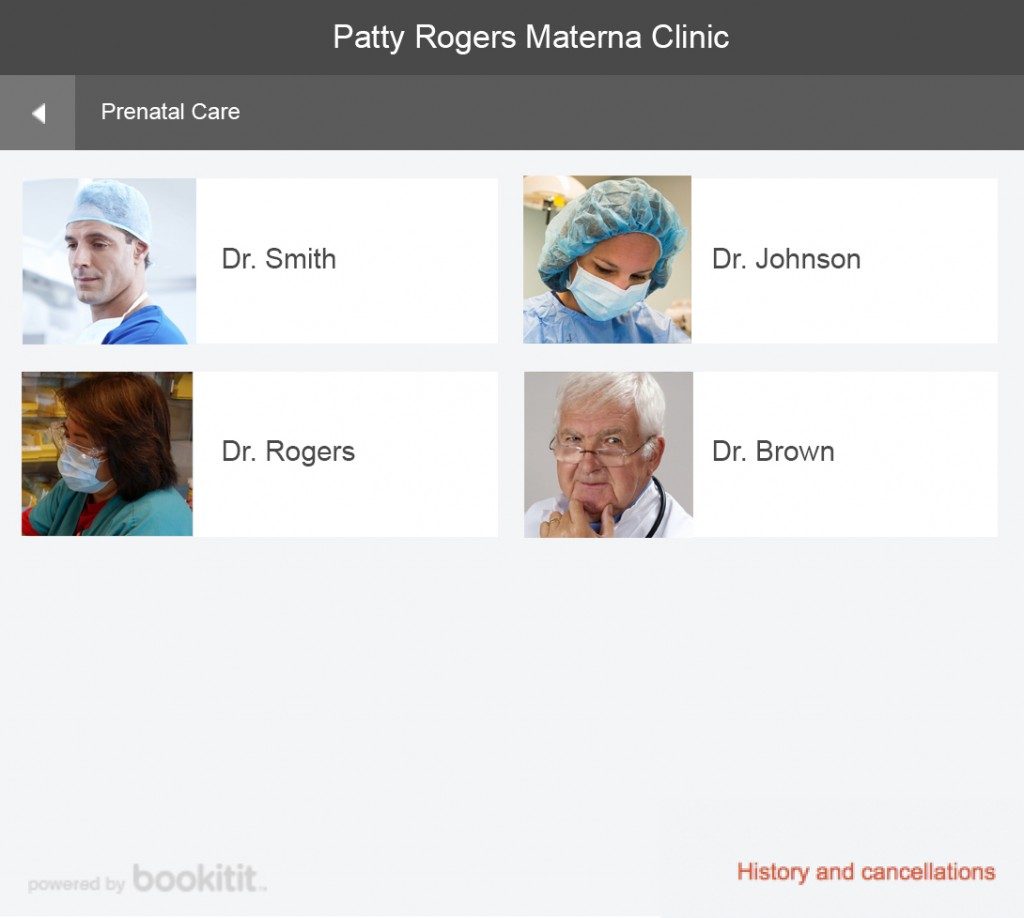 3. After this, the user will have to select the day and hour among all the available possibilities each doctor offers.




4. Finally, the patient will have to fill some personal information to complete de booking. This fields can be modified and configured in the online booking application Bookitit.