The Bookitit Online Booking Calendar is constantly updating and this week we bring some news which we want to show you:
From now on, in the Bookitit online booking system you will be able to asign independent schedules to each service and establish different prices to the services depending on the day and hour you make the booking.
To do that, firstly, you will have to enter in the dashboard and click in SERVICES OF THE CENTRE and after display the botton OTHER ADVANCED SERVICE CONFIGURATION. The next step will be select the field "Different hours and prices depending on the day/time".






Once the set up screen is opened we will see different options. The first one will be to asign a specific schedule so that the service can receive online bookings.
To do that, we will only have to select the fields of the days of the week and hours in which we want to receive the appointments of this specific service. The online booking merge the schedule that we just have establish in this screen with the schedule of each agenda that offers this service. So, after this merge, in the moment of the booking there will appear all available times of the service.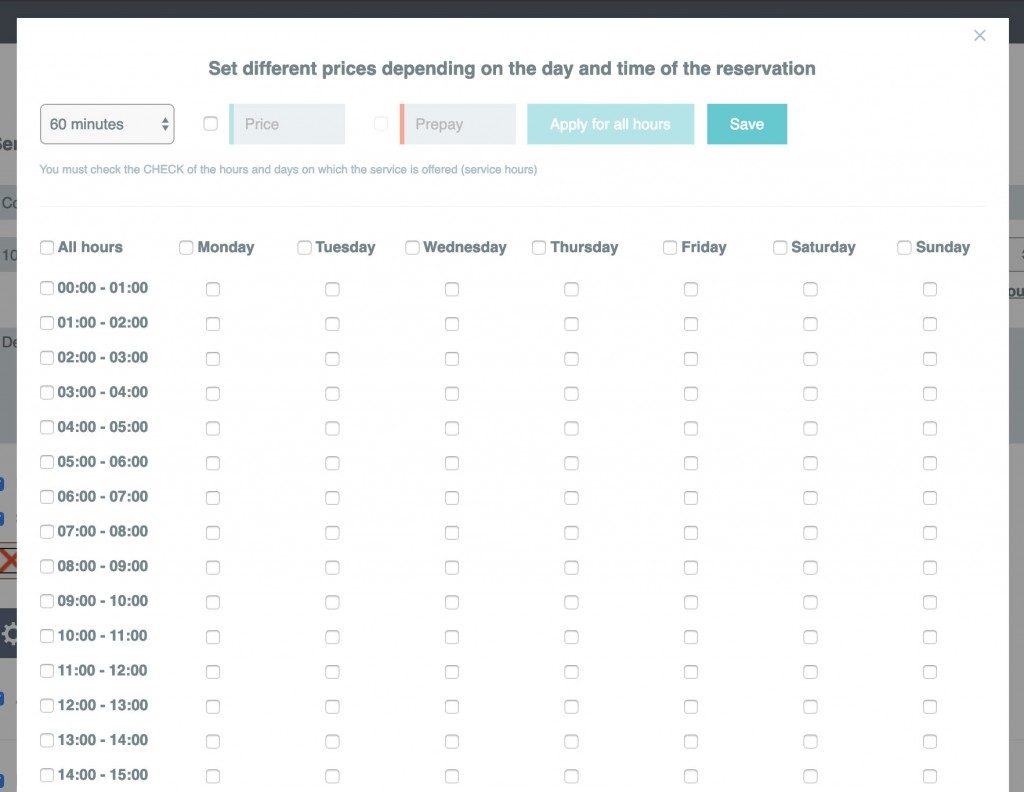 But that is not everything. A new functionality that the Bookitit online booking program offers is to establish different prices to the same service depending on the day or hour of the booking. To do that, firstly, we will have to select at the top the fields "Price" (real price of the service) and/or "Prepay" (online charge that we want to receive from the user at the moment of the booking). With this selected option we will be able to asign different prices in each field of the day/time of the week.