With the Bookitit online booking system it is possible to only receive appointments for a specific domain. Access from the client list to Add restrictions.
Select "Domain" as the restriction type. Next, indicate the only domain from which you want to receive appointments. At the bottom, check the box: Allow only emails from this domain and click on the Add button.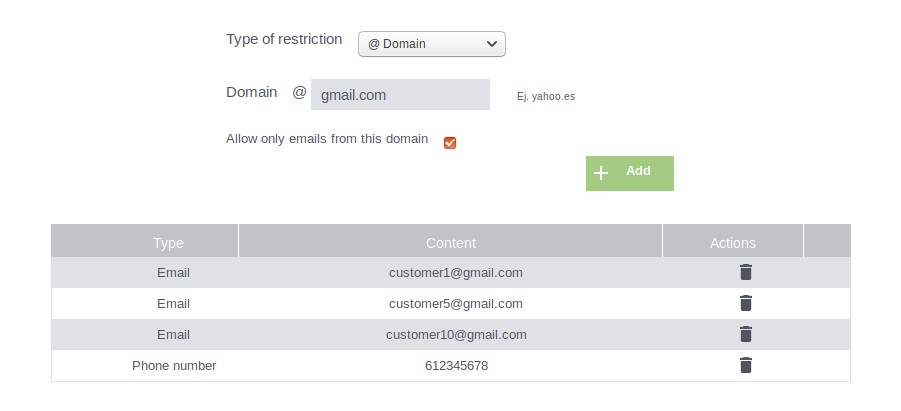 In this way, you will only receive appointments from customers who have email from the domain you have just set up.