In the list of clients each one has different actions. If you click on the second icon you will access the appointment history of each client.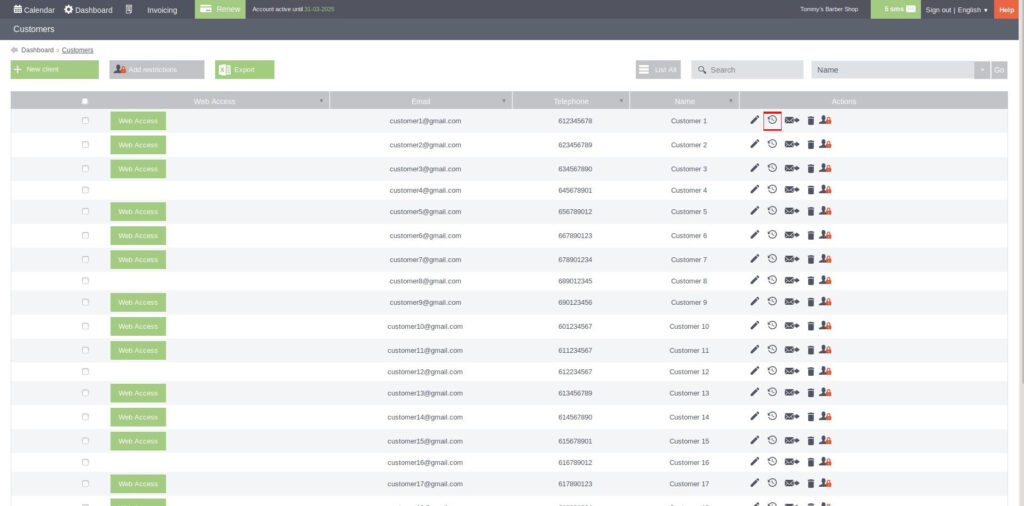 It will show you all the appointments that your client has had with your business, specifying the information of each one of them.
Each appointment in the list will show the agenda that attended the client, the service contracted, the date, the status of the appointment (if it is done, confirmed…), the time it took place, the attendance, the amount of the reservation, the amount paid and the comments.
Each appointment in the history can be edited or deleted. If you want to edit it, click on the first icon and at the top of the page you will be able to write a comment on the appointment. Click save and the comment will appear next to the appointment.
To remove the appointment from the history click on the second icon. Appointments made cannot be deleted.