Through Redsys your customers will be able to make an online payment in advance of the booking by synchronizing this payment with your own bank account.
To configure your Bookitit account with Redsys, access your Redsys account configuration panel. This access must be provided by your POS provider in order to correctly generate both the payment and the booking. Once inside your Redsys panel you must configure the following options exactly as shown in the following image:
Once you have configured your Redsys account you have to log into your Bookitit account and from the Control Panel go to the Payment Gateway section. Once inside select "Connect with Redsys".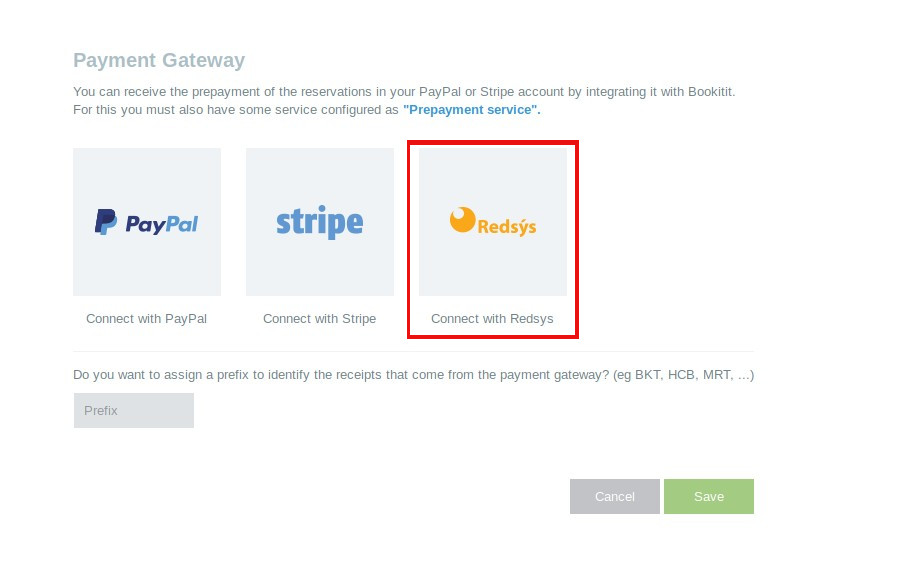 A window will open where you will insert the "FUC trading code", the "Terminal number" and the "secret encryption key", these data can be obtained from your Redsys panel. If you do not have this information, ask your bank for it.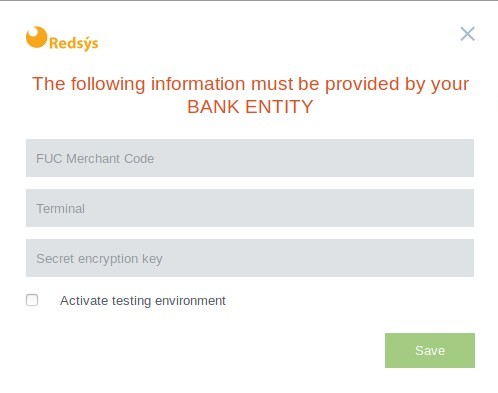 Once you have configured the Redsys POS in the Bookitit online scheduling system, you will only have to enter the price and the prepaid price in the services to request the payment from the online booking widget.