If you wish to have a report with all the appointments and the users' data, access Reports from the Control Panel.
Once inside, under the Appointments graph, select "More Information" and you will be directed to a new page with a report of the most extended appointments.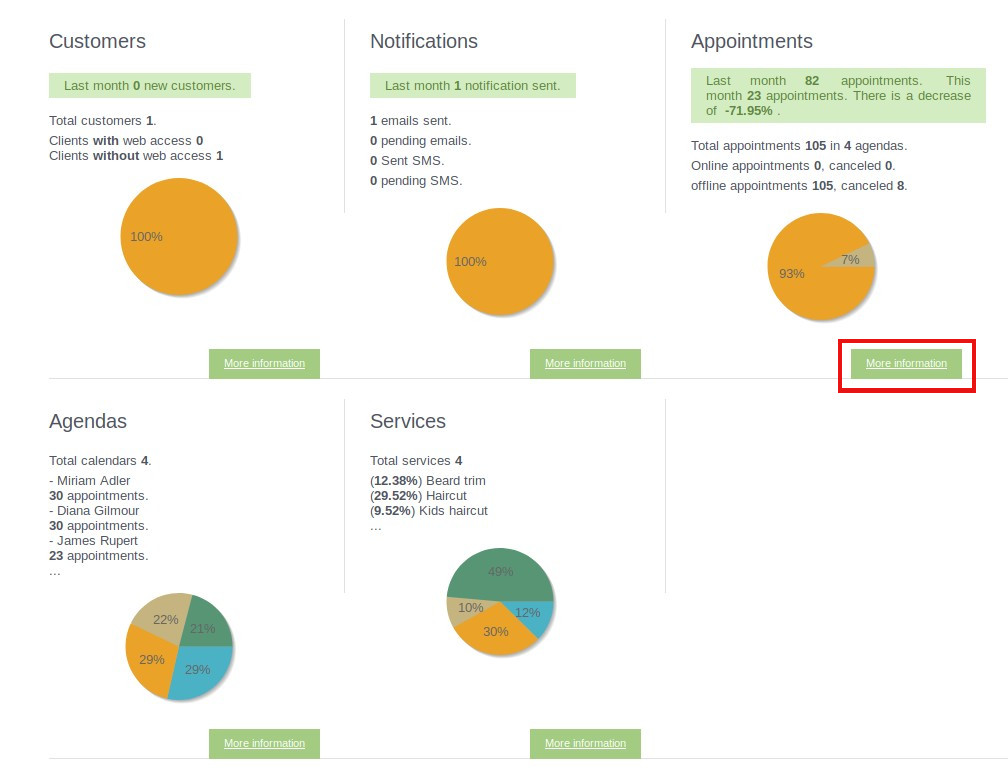 If you want an even more accurate report about your users, select the date or dates you want the report on.
Next, in the drop-down list under Report Type select "List of appointments with user data". You can also filter by schedules and services for a more detailed report.
Once you have set all the filters you want, select the create button and the report you were looking for will appear below.
By clicking on the green Export button on this same screen, you will be able to export this report to Excel.